Classifieds
Welcome to the Nashville Branch Classifieds page. Here you will be able to view the latest employment needs from our Sustaining Members. Please take a moment and check out the listings and see if one is right for you. If you know of anyone looking to get into the engineering field, don't hesitate to direct them to our website classifieds.
---
Sain Associates
Roadway Design Engineer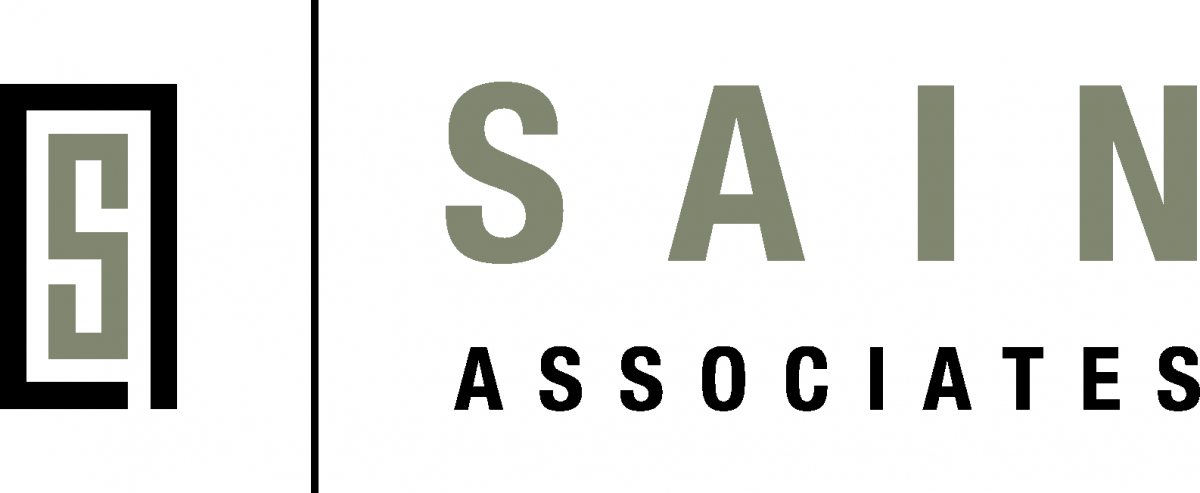 Pulaski, TN | Full-time | Civil Engineering
Sain Associates is a ±48-person firm that offers services in Surveying, Traffic/Transportation Planning & Engineering, GIS, and Site/Civil Engineering. Sain Associates has an immediate opening for a Graduate Engineer with 3-5 years of experience in roadway design to work in our Pulaski, TN office.
As a Graduate Engineer working in our Pulaski office, you will work under the leadership of an experienced Professional Engineer to create roadway and intersection design plans, signing and striping plans, and other traffic planning projects with the support of a collaborative team. You will attend and participate in project meetings, assist project managers with client coordination, and conduct field reviews on an as-needed basis.
Requirements
Hold a Bachelor degree in civil engineering with Engineer Intern certification
Must have design experience with MicroStation and GEOPAK
Minimum of 3 years of roadway design experience
Possess strong written and oral communication skills with English proficiency
Preferred Experience
Design experience with InRoads, OpenRoads and/or AutoCAD
Site design experience
Why work for us?
Sain Associates is committed to providing a great place to work for our associates and a family-oriented culture. Our Pulaski branch office is situated in the heart of a great small town, located between Nashville, TN and Huntsville, AL. Short commutes, nearby fishing holes, and a close-knit community are just a few things that draw people to Pulaski. Our team of engineers works with private and public sector clients on a wide variety of transportation projects. Sain Associates offers the opportunity to practice engineering surrounded by beautiful countryside and affordable small town living. For more information about us, visit sain.com.
How to apply?
Submit a resume to resumes@sain.com.
All qualified applicants will receive consideration for employment without regard to race, color, religion, sex or national origin.
Posted July 2, 2019
---
Structural Design Group
STRUCTURAL DESIGN GROUP is seeking structural engineers for the following positions in our Nashville office:
Senior Structural Design Engineer
Applicants should be licensed engineers with a Master's level degree and a minimum of 5 years' experience in the structural design of buildings. We are seeking highly motivated candidates with a sound technical background and excellent communication skills.
Entry-Level Structural Design Engineer
Applicants can be Bachelor's or Master's graduates or candidates and should be highly motivated, have a sound technical background, and excellent communication skills.
This is an excellent opportunity to become part of an established structural engineering firm and be involved in the design of a wide variety of projects located throughout the country including healthcare, educational facilities, mixed-use commercial, and other exciting projects.
Salary will be commensurate with experience. We offer an excellent benefits package including family medical, dental, and vision insurance, as well as Life and Disability insurance, 125K Medical Spending, HSA, and 401k plans, and a profit sharing plan.
SDG is an Equal Opportunity Employer
About Structural Design Group
Structural Design Group (SDG) is one of the largest structural engineering firms in Tennessee.
Founded in 1999 to provide excellence in structural engineering and professional services, the firm has grown to a staff of almost 50 engineers, CAD technicians, and administrative personnel, with an average of 18 years' experience each, designing projects with construction values approaching one billion dollars annually.
SDG provides consulting structural engineering services for all types of facilities including healthcare, educational, hospitality, commercial, institutional, and industrial facilities.
---
Tennessee Department of Transportation
Civil Engineering Manager/Cost Estimator
Nashville, TN
The Tennessee Department of Transportation (TDOT) is seeking a Construction Cost Estimator with highway construction and design experience in Nashville, TN. Successful candidates will have spent at least 3 years in cost estimating and/or contract administration for transportation infrastructure projects and current registration in active status with the State of Tennessee as a professional engineer in either the civil engineering or structural engineering disciplines. Ideal candidates will have knowledge of project controls (cost and schedule management) methods for construction and design, and ensuring complete and accurate quantities of construction activities. For more information click
HERE.
---
City of Hendersonville
Public Works Director
Hendersonville, TN
The City of Hendersonville is seeking qualified candidates to fill the Public Works Director position. This position directs all operations of the Public Work, Roads, and Information Technology (IT) Departments. As of July 2019, this position ultimately has about 40 full-time employees under their supervision between the Public Works, Roads, and IT Departments. For more information click
HERE.
---
What can be posted?
What a great question, glad you asked. First and foremost, in order for an employment listing to be posted you must be a current sustaining member. Not yet a sustaining member? Maybe you were a member in the past and would like information on how regain your membership. Contact Mike Kusch for all membership inquires.
Second, your listing can target any position within your firm and it must be done using 500 words or less. All contact information should be up to date and submitted as you want it posted.
Finally, your listing will run for one month unless you specify a specific time frame. If that position is filled before your time is up please let us know so that we can delete that post to prevent further inquires.
Submitting
If you are a sustaining firm and would like to post an employment opportunity please email Lily Moritz and let her know your firm's needs.