Welcome to the website of the Redwood Empire Branch of the American Society of Civil Engineers (ASCE), a professional society for civil engineers. The Redwood Empire Branch of Region 9 covers the California counties of Sonoma, Napa, Lake, and Mendocino. Find more information about the Branch by using the Navigation Bar at the top of the page.
---
Job Openings:
Announcements
Call For Officer Nomination
ASCE Redwood Empire Branch is in need of nominees for the Secretary role. The Secretary manages our email list, sends out announcements to the list, and maintains our branch website. No prior website management experience is necessary, the website is built on an easy-to-use template. The Secretary also assists with planning our annual Engineers Week Banquet. Please consider nominating yourself or a colleague. Please email the branch with any questions or nominations at rebasce@gmail.com.
ASCE Septemeber Luncheon
Program: Transportation Funding in Sonoma County – Keeping Sonoma County Moving
Want an update on the widening of Highway 101 through Petaluma toward Novato?
The last phase of the project, through the City of Petaluma, has all funding in place to finish a 3-lane freeway from Windsor to the county line by 2022. The funds secured from Measure M have enabled Sonoma County to become a "self-help" county, making us better positioned to secure state and federal matching dollars. For every $1 in local funds raised, an additional $5 in outside funds was secured to build key projects such as the Highway 101 widening. The last unfunded segment in Marin could be funded later this year.
How about an update on Measure M?
Measure M has invested over $300M in Sonoma County transportation - In 2004, Sonoma County voters passed Measure M, a 20-year, 1⁄4-of-one cent sales tax that has invested hundreds of millions of dollars in widening Hwy 101 throughout Sonoma County, improving local roads, streets and transit services, and investing in bicycle/pedestrian pathways.
What is GoSonoma?
Renewal proposed to continue local improvements - Earlier this summer, the Sonoma
County Transportation Authority's Board of Directors voted to place measure DD on the ballot to extend the Measure M sales tax funding for an additional 20 years with no increase in existing sales tax rates. If the Go Sonoma Act is authorized by voters, the SCTA would start working on new projects immediately.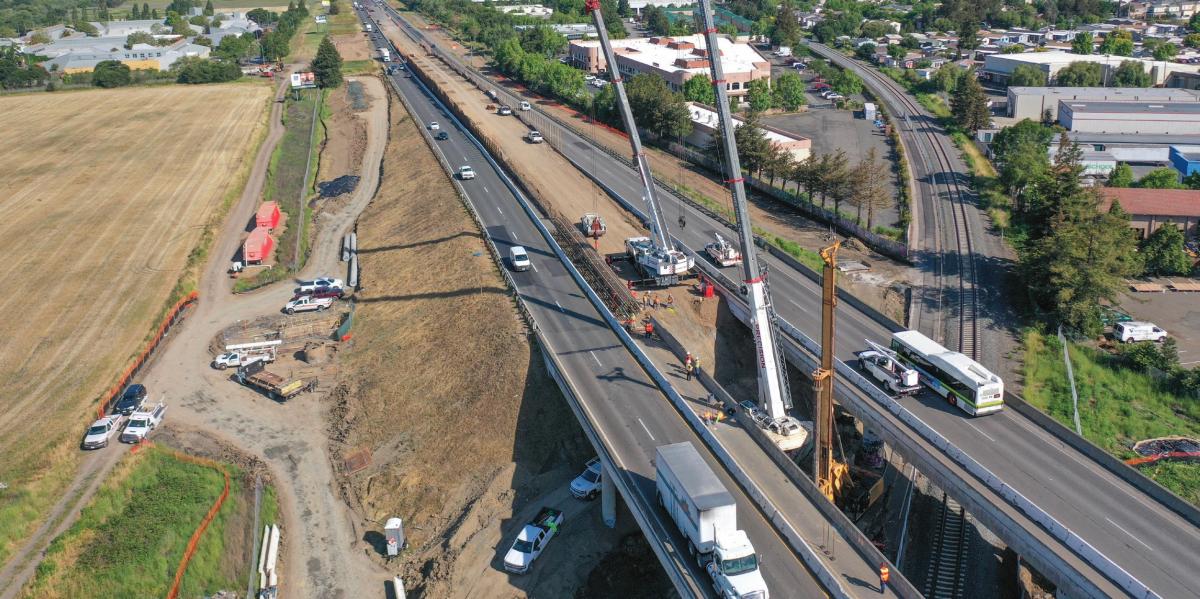 For more details go to www.SCTA.ca.gov/GoSonoma and Join us at the next ASCE Redwood Empire Chapter lunch time zoom meeting with James Cameron the Director of Projects and Programming at the Sonoma County Transportation Authority.
Speaker: James Cameron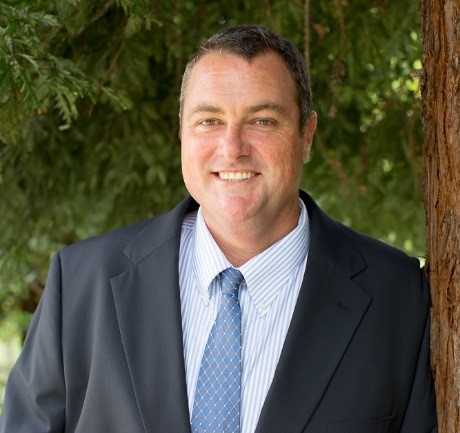 James Cameron, Sonoma County Transportation Authority - Director of Projects and Programming is responsible for coordination of all issues related to project development and delivery, fund programming functions, management of funding in the Measure M Strategic Plan and the SCTA accounting and finance functions. The position requires coordination between local jurisdictions, the Metropolitan Transportation Commission (MTC), Caltrans and multiple consultants. The Director of Projects & Programming works closely with the Director of Planning on planning, project development and public information efforts.
Mr. Cameron joined the Authority in March 2012 as the Deputy Director of Projects and Programming. He is a licensed Civil Engineer and Land Surveyor in the State of California with 20+ years of experience working on capital projects in all phases of development including programming, environmental, design and construction. Prior to joining the Authority, he served as a Supervising Engineer for the City of Santa Rosa in their Capital Improvements Program and a Resident Engineer for the California Department of Transportation Division of Construction. Mr. Cameron received his Bachelor of Science degree in Civil Engineering from California State University Chico and has been an ASCE national member since 1994.