ASCE Louisville Branch Younger Member Group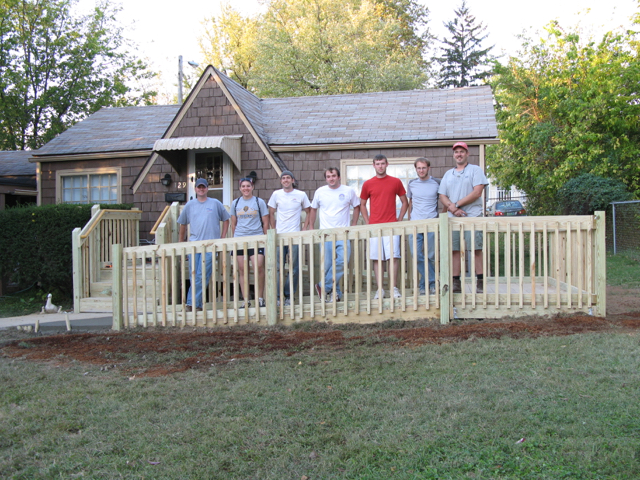 Younger Member Group (YMG) programs are designed to offer opportunities to network with peers, learn more about the profession, provide recognition, and encourage the full professional development of Younger Members. ASCE classifies a
Younger Member
to be any member 35-years of age or younger. Our group also recognizes student members from the University of Louisville as younger members.
The Louisville Branch YMG strives to be a diverse group that undertakes a variety of activities, including monthly lunch meetings, community service projects, social activities, construction tours, and professional development opportunities. A couple of our annual events include a UofL Men's Basketball Game, MathCounts Competition, Repair Affair (Wheelchair Ramp Design & Build), and Project Warm (Winterizing Homes).
Feel free to let us know if you would like to join our email distribution list or if you have any activity suggestions.
Younger Member Group President
---
Recent Activities
April 11, 2015 - Fort Knox Teambuilding & Confidence Course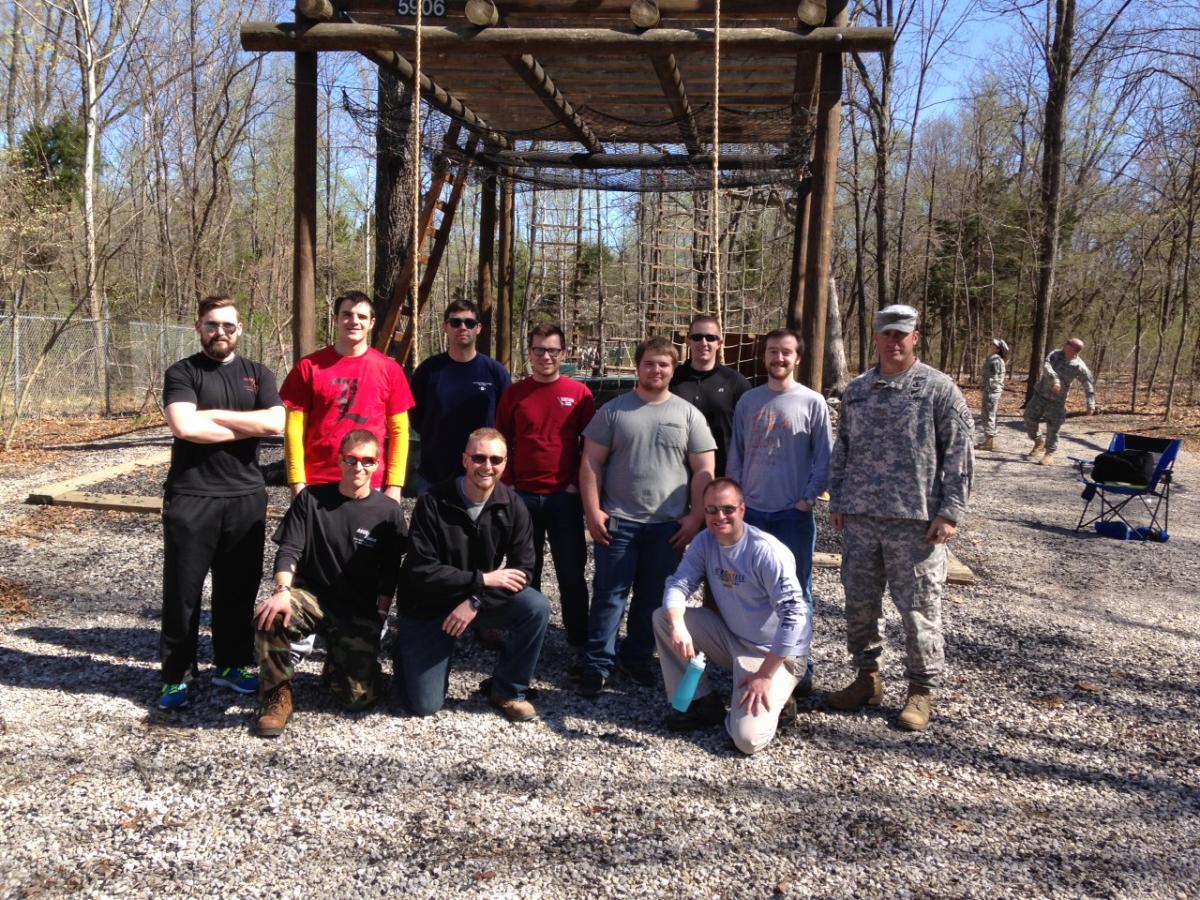 The ASCE YMG joined forces with the University of Louisville Student Chapter and the Society of American Military Engineers for a morning of teambuilding exercises at Fort Knox. Attendees were trained and went through the Army's Confidence Course followed by a turkey hunt simulation. Our group was pushed to our strength and fear limits as we conquered the course. The turkey hunt simulation taught our group how to handle, load, and fire machine guns and assault rifles as we protected ourselves from turkey attack. A special thanks to SAME and the students who helped plan the activity.
March 7, 2015 - Louisville Regional Science & Engineering Fair
Andrew Esarey and Nathan Chappell volunteered to help judge the science fair projects at the Louisville Science Center. This year's science fair had a great showing with hundreds of entries. Andrew and Nathan also selected a recipient for the ASCE Award on behalf of the Kentucky Section.