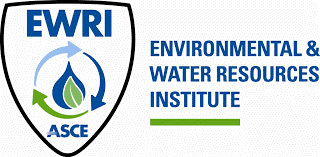 ASCE INSTITUTES
ASCE represents more than 150,000 members of the civil engineering profession in 177 countries. ASCE is a leading provider of technical and professional conferences and continuing education, the world's largest publisher of civil engineering content, and an authoritative source for codes and standards that protect the public. The Environmental and Water Resources Institute (EWRI) is one of nine specialty Institutes that represent a primary strength of ASCE's technical expertise.
PALM BEACH EWRI CHAPTER
The Palm Beach Branch of ASCE is proud to have launched a local chapter of EWRI in 2016. Water resources and environmental issues represent a significant component of the challenges facing civil engineers in Palm Beach County. The Palm Beach Chapter of EWRI is focused on two specific goals:
Be a technical resource with related presentations at quarterly lunch meetings
Provide a forum for networking with other local environment and water professionals
MEETING SCHEDULE
The Palm Beach Chapter EWRI Meetings will be held quarterly on the 4th Tuesday of the month. The meeting schedule for 2017 is as follows:
January 24, 2017 (Event Photos)
April 25, 2017
July 18, 2017
October 24, 2017 (Event Photos)
January 24, 2018 (Event Photos)

April 24, 2018: Water quality and phytoplankton dynamics as indicators of Hurricane Irma impact on Biscayne Bay (Florida, USA)." By Dr. Anna Wachnicka
Meetings will be held in the Storch Conference Room at the South Florida Water Management District.
CONTACT US
For more information on the Palm Beach Chapter of EWRI, please contact one of the following members of the EWRI Steering Committee:
EWRI LINKS
World Environmental & Water Resources Congress http://www.ewricongress.org/
Hydraulic Measurements & Experimental Methods Conference http://www.hmemconference.org/
EWRI Committees https://www.asce.org/environmental-and-water-resources-engineering/ewri-committees/