UPCOMING EVENTS
ASCE Baton Rouge Past Presidents Luncheon / Award Ceremony / Board Installation
September 2022 In-Person
Speaker: No Speaker
Date: September 15, 2022
Time: 11:30 am – 1:00 pm
Place: Drusilla Catering 3482 Drusilla Ln, Baton Rouge, LA 70809
Nominations are as followed:
1. Past President – Tyler Branch
2. President – Venu Tammineni
3. President-Elect – Robb Jewell
4. Vice President – Jack Koban
5. Secretary – Josh Olivier
6. Treasurer – Matt Salmon
7. Director of Programs – Taylor Brignac
8. Director of Education & Younger Member Chair – Robert Nodier
9. Membership Chair – Ryan Brunet
10. LSU Practitioner Advisor – Emily Rone
11. Southern Practitioner Advisor – Ryan West
---
Thank You To Our September 2022 Meeting Sponsor
Ardaman and Associates, Inc.
Become a Sponsor!: Sponsorship Request Form
2022 Business Card Sponsors: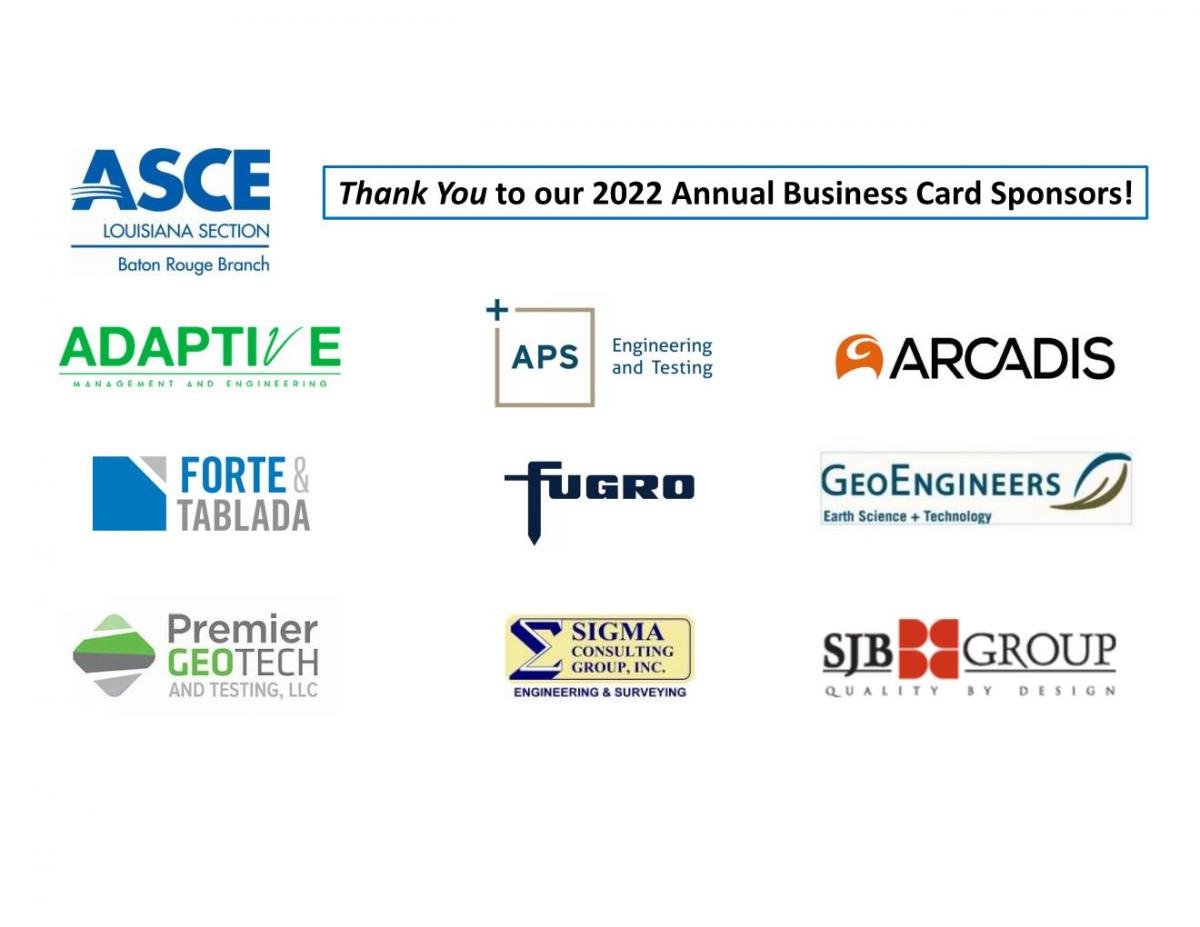 ---
Let us connect with you
If you are a current member of ASCE, you are already on our email list! However, if you are not recieving our emails or have not signed up with ASCE yet, please use the link below to get on our email list. We invite non-members as well as current members to our monthly luncheons and various other events throughout the year.