UPCOMING EVENTS
ASCE Baton Rouge Luncheon
November 2022 In-Person
Speaker: Mary "Molly" Bourgoyne, PE, MPE
Molly is currently the Director of Ports and oversees the Port Construction and Development Priority Program.
Date: November 17, 2022
Time: 11:30 am – 1:00 pm
Place: Drusilla Catering 3482 Drusilla Ln, Baton Rouge, LA 70809
Speaker: Mary "Molly" Bourgoyne, PE, MPE
Molly was born and raised in Metairie, Louisiana. She attended LSU College of Engineering, where she put herself through school with work-study jobs and doing internships with Linfield, Hunter, & Junius in Metairie, Southern Company's Gulf Power in Pensacola, FL, ConocoPhillips in Houston, TX, and Lockheed Martin at NASA's Michoud Facility in New Orleans East.
She received a BS in Civil Engineering with minors in Geology and Structural Engineering. She then went on to achieve a Masters Degree in Civil Engineering with an emphasis in Coastal Engineering, also from LSU.
Over her career she has worked for GEC in their Environmental Group, CPRA in the Engineering Division, Louisiana DNR in Pipeline Safety, and at DOTD in Dam Safety. In 2016 she joined the newly formed Office of Multimodal Commerce at DOTD, working first as a Waterways Program Manager on deepening studies for various waterways in the state, most notably the recent and ongoing Mississippi River Deepening, then moved to the Ports group where she is now the Director of Ports and oversees the Port Construction and Development Priority Program.
She is married to Brad and they have 3 happy and rambunctious children, Joseph, Anna, and David. In her free time (ha-ha), she loves to read and create things.
Topic: Mississippi Water Level Update
---
Thank You To Our November 2022 Meeting Sponsors
APS Engineering and Testing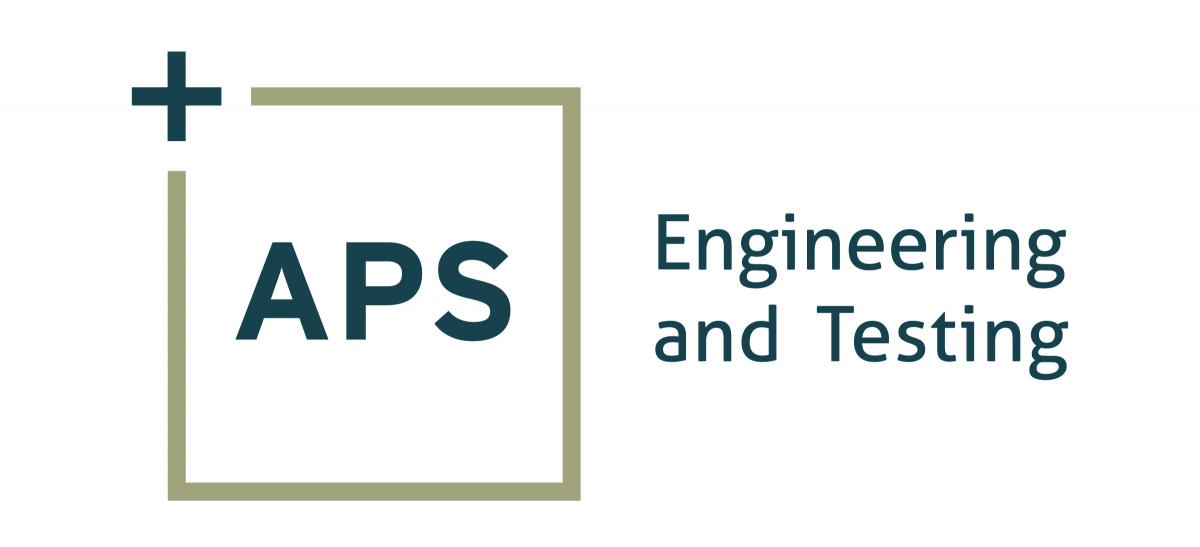 https://aps-testing.com/
Fourrier & de Abreu Engineers, LLC
http://www.fdaengineers.com/
Become a Sponsor!: Sponsorship Request Form
2022 Business Card Sponsors: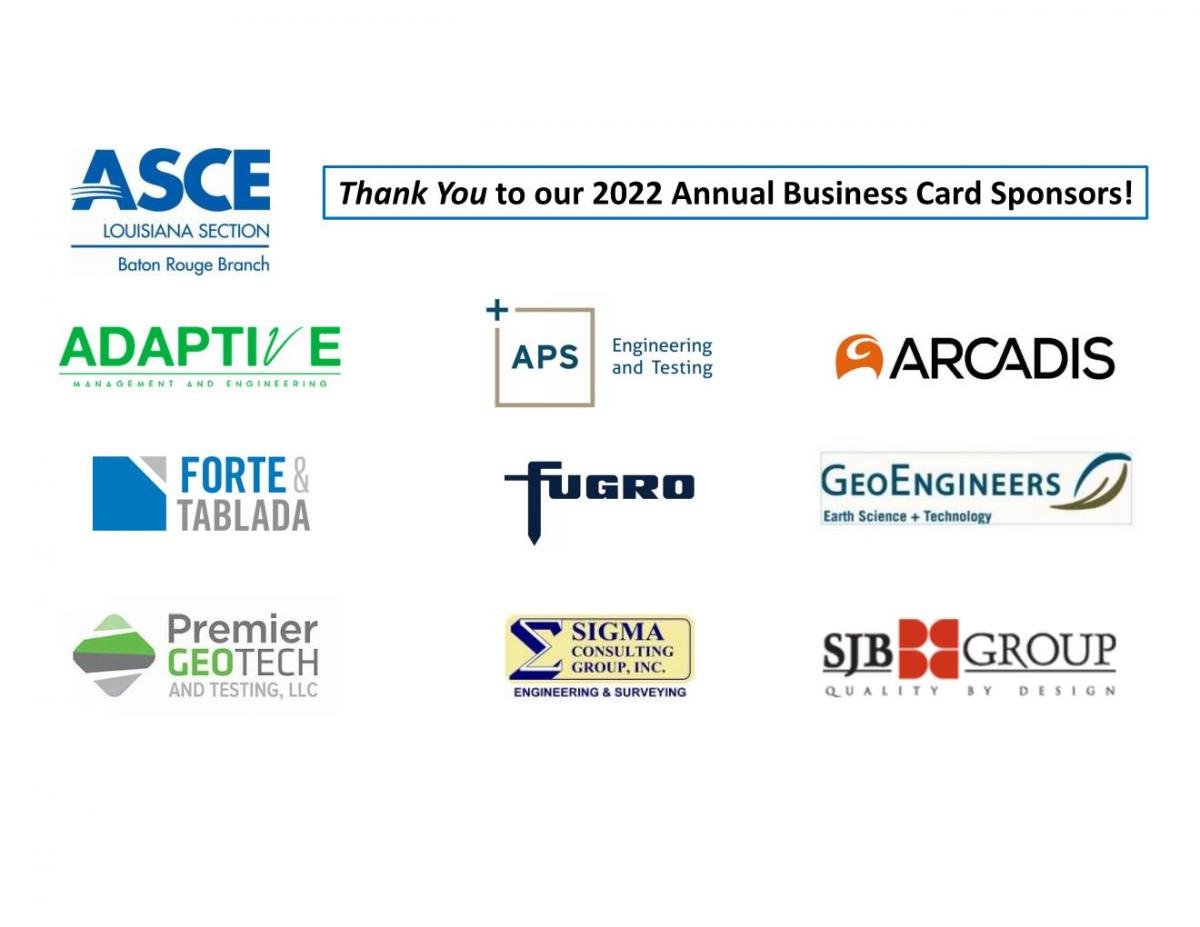 ---
Let us connect with you
If you are a current member of ASCE, you are already on our email list! However, if you are not recieving our emails or have not signed up with ASCE yet, please use the link below to get on our email list. We invite non-members as well as current members to our monthly luncheons and various other events throughout the year.