Classifieds
Welcome to the Nashville Branch Classifieds page. Here you will be able to view the latest employment needs from our Sustaining Members. Please take a moment and check out the listings and see if one is right for you. If you know of anyone looking to get into the engineering field, don't hesitate to direct them to our website classifieds.
---
TDOT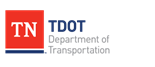 Transportation Project Specialist - Sr.
The Tennessee Department of Transportation is currently hiring a full-time Transportation Project Specialist – Sr. professional for our Headquarters location in Davidson County. The Headquarters Construction Division has multiple responsibilities; including the prequalification of contractors, bid lettings, contract awards, sub-contract approval, change order approval, establishing construction policies and procedures, and several other administrative functions. This position will be in the Pre-Construction/Estimating office reporting to the Civil Engineering Manager 2. 
Click Here for the full Job Announcement. 
Posted 1/31/22
---
TDOT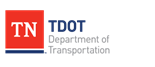 Civil Engineering Manager 1 - TDOT Aeronautics Division
The Tennessee Department of Transportation, Aeronautics Division, is currently hiring a full-time Civil Engineer for our office in Middle Tennessee. This position is located in Nashville, Tennessee. The Department of Transportation provides citizens of Tennessee and travelers with one of the best transportation systems in the country. This individual will be responsible for assisting in the management the Aeronautics' engineering section. 
Click Here for the full Job Announcement and to apply.
Posted 2/1/22
---
What can be posted?
What a great question, glad you asked. First and foremost, in order for an employment listing to be posted you must be a current sustaining member. Not yet a sustaining member? Maybe you were a member in the past and would like information on how regain your membership. Contact Taylor Sanders for all membership inquires.
Second, your listing can target any position within your firm and it must be done using 500 words or less. All contact information should be up to date and submitted as you want it posted.
Finally, your listing will run for one month unless you specify a specific time frame. If that position is filled before your time is up please let us know so that we can delete that post to prevent further inquires.
Submitting
If you are a sustaining firm and would like to post an employment opportunity, please email the communications committee and let us know your firm's needs.