Baton Rouge Branch Luncheon
November 2020 In-Person and Webex (Virtual)
Speaker: Christopher Fetters, Owner / CEO of Louisiana 23 Develpment Company LLC.
Time: 11:30 am - 1:00 pm
Place: Drusilla Catering 3482 Drusilla Ln., Baton Rouge, LA 70809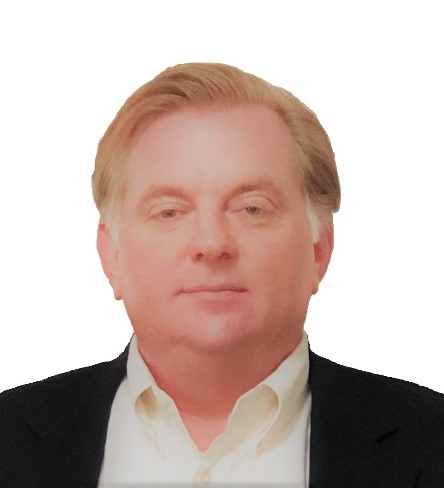 Speaker:
Mr. Fetters currently serves as the Chief Executive Officer of Louisiana 23 Development Company (LA23). Mr. Fetters established LA23 after over 20 years in the engineering and consulting industries where he managed project portfolios in infrastructure, energy, environmental, regulatory and litigation support. Chris began his career with the US Army Corps of ERDC station in Vicksburg, MS. During that time, he focused on innovative technology development for various remediation technologies. After leaving ERDC, Mr. Fetters primarily worked in the environmental, regulatory, and engineering consulting fields. During that time, he transitioned from project manager at Michael Pisani & Associates, to a principal and vice president of a GHD. While at the global firm, Mr. Fetters was placed as the Principal of the North American initiative for Ports and Harbors. This work included the introduction to Public-Private-Partnerships and the utilization of private funding for large-scale infrastructure projects. In 2017, Mr. Fetters formed Louisiana 23 Development Company to focus on the development of the Plaquemines Port Harbor and Terminal District Master Plan.
Topic: Status Update on the Development of Plaquemines Port Harbor & Terminal District - Louisiana Gulf Gateway Terminal
SPECIAL COVID19 INSTRUCTIONS:
Limited Seating Luncheon: Due to COVID19 and adhering to the Governor's plan for a Phased Reopening, the Luncheon will be opened up to a limited seating of 50 max in Drusilla's Catering. Only register if you plan to attend in-person at Drusilla's. ASCE recommend that all in-person registrants wear masks and practice social distancing. All other members can attend via the Webex (Virtual) Event meeting (link will be emailed to registered individuals before the meeting).
Access Webex Live Video: A Webex link will be sent the day before the event to all those that registered for a Webex luncheon. Please click the link in your email to join. There will be no 50 minute time limit on the Webex for this meeting.
Date: see above
Time: The session will begin at approximately 12:00 PM
Questions: Typed questions may be submitted throughout the session. The Branch board will have representatives tracking questions to be sure all are addressed. There is a hard cut-off at 50 minutes, any Q&A after this will be transcribed and sent to attendees.
PDH Process: We will also be on hand to track attendance during the event, and a PDH will still be offered for all of those in attendance. To log attendance, please type in your name (first and last) and "BR ASCE" in the chat session during the online session so that we may capture it for PDH purposes.
---
Thank You To Our November 2020 Meeting Sponsors
Become a Sponsor!: Sponsorship Request Form
2020 Business Card Sponsors: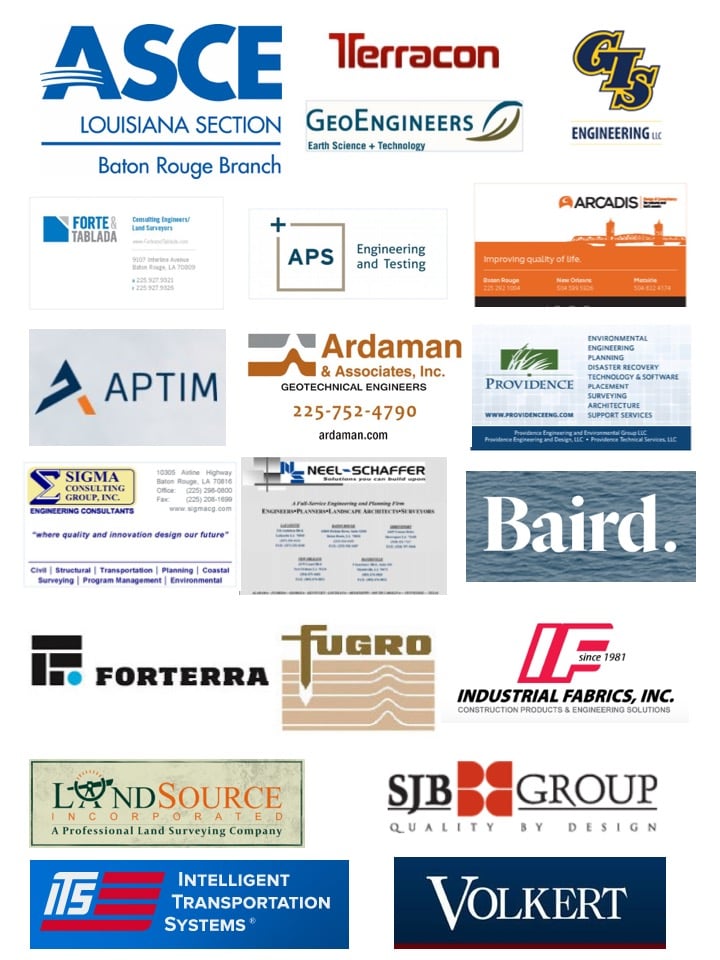 ---
Like us on Facebook!