​Next Meeting:
November ASCE Luncheon - November 15, 2018 - 11:30 a.m. - 1:00 p.m.
Food Drive! Donate online when you register or at the meeting, no need to bring canned goods
Location: Juban's Restaurant, 3739 Perkins Road, Baton Rouge, LA
Topic: Transformation of the Commerce Building in Downtown Baton Rouge by Travis Fox, PE
Sponsors:


Future Events:
December 7th Christmas Party @ Bocage Raquet Club 7PM - 10PM Address: 7600 Jefferson Hwy, BR LA 70809
December 7th Younger Member Social After Christmas Party @ Hayride Scandal 10PM-till Address: 5110 Corporate Blvd. B, BR LA 70808
Food Drive during November Lucheon and December Christmas Party
January 17, 2019 Baton Rouge Branch Luncheon @ Juban's; Speaker: John Spain
2018 Business Card Sponsors: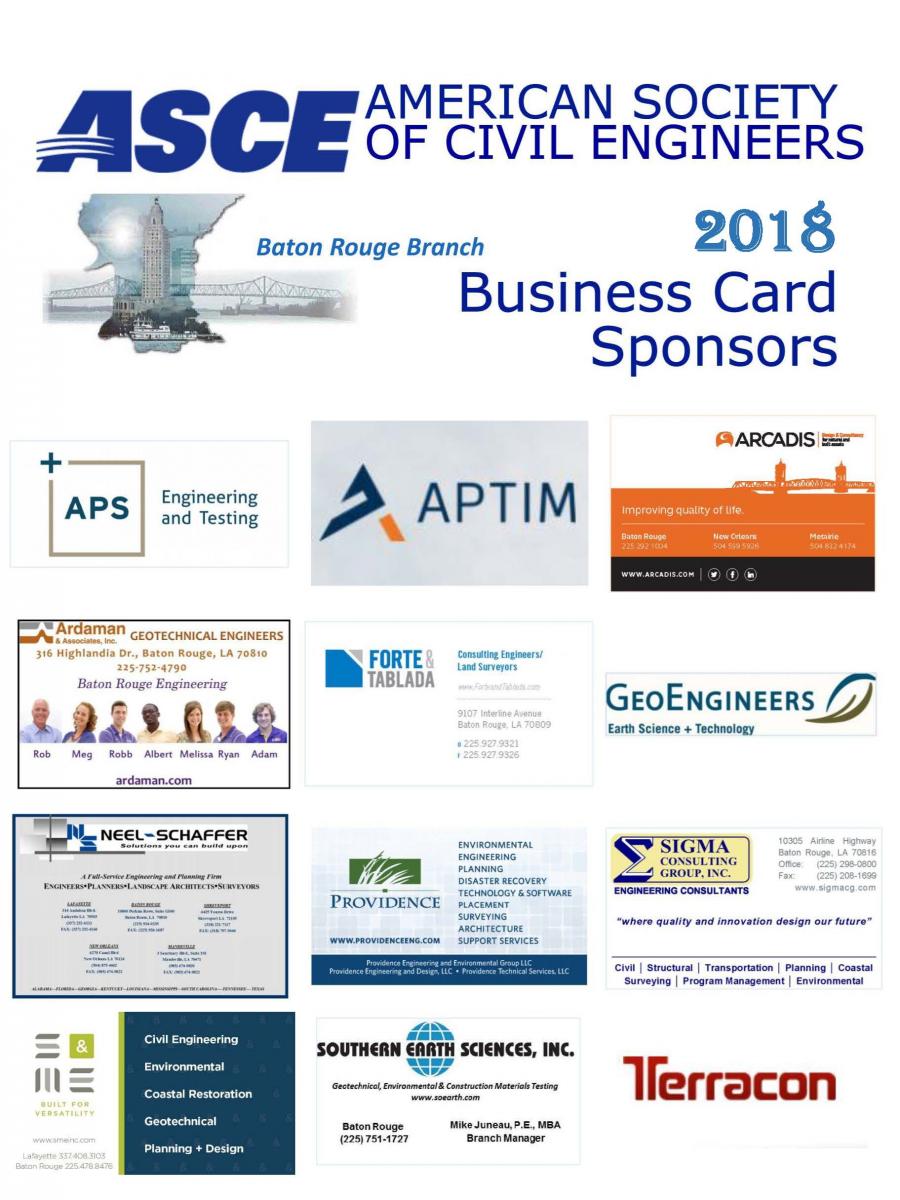 ---
Like us on Facebook!