Baton Rouge Branch Luncheon
April 2021 In-Person
Speaker: Mr. Greg LaCour, LSU Director of Campus Planning
Speaker: Mr. Zachary Broussard, PLA, ASLA, Carbo
Date: April 15, 2021
Time: 11:30 am - 1:00 pm
Place: LSU Student Union - Atchafalya Room - 310 LSU Student Union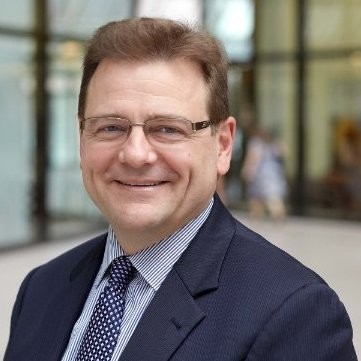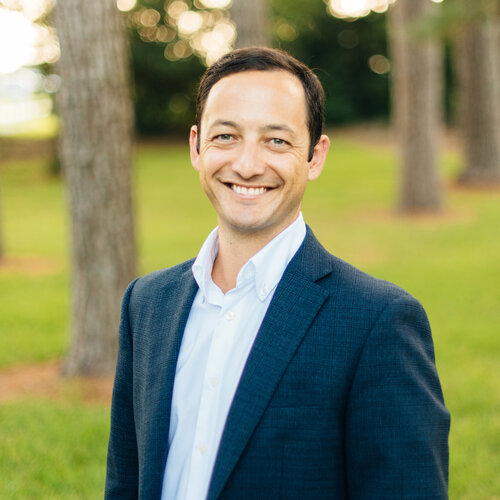 Speaker:
Greg's 30 year Architectural career with Gensler's Houston Office focused on every aspect of the profession. He retired as Principal in 2018 to return to his Alma Mater as the Director of Campus Planning with a focus on facilitation and refinement of perspective from the client's point of view. He is a Registered Architect in the State of Louisiana and received his Bachelor of Architecture (B.Arch.) from LSU decades ago.
Zach Broussard is a Senior Associate in the Baton Rouge office of CARBO. He joined the firm in 2010 and has previous experience with landscape architecture firms in Texas, Louisiana, and Florida where he was involved with a variety of domestic and international projects. These projects ranged in scale from residential commissions and seasonal displays to botanical gardens, resorts, and large scale, mixed-use developments. He has developed a wide range of technical and practical skills through his eight years of professional experience, bringing a wholistic design approach to projects.
Topic: LSU Mobility Project
PARKING INSTRUCTIONS:
Please use the Union Square parking garage near the LSU bookstore (see image below). Attendees will need to pay for parking at the kiosk near the elevators as instructed by signage in the garage.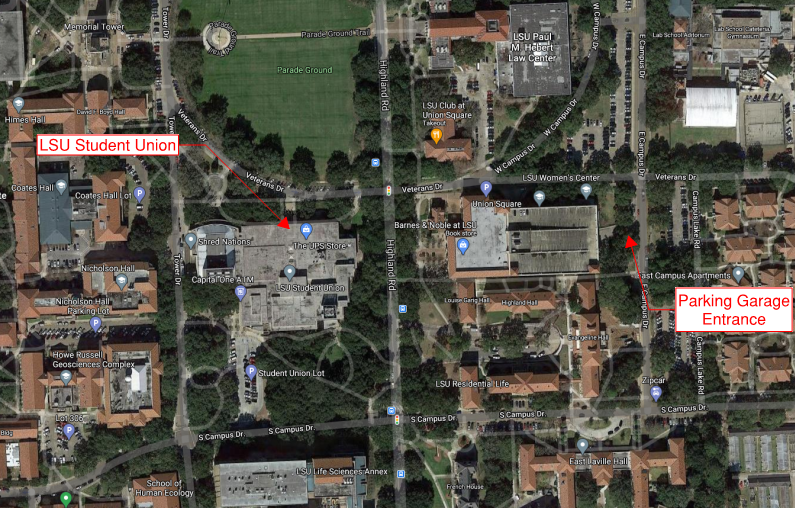 SPECIAL COVID19 INSTRUCTIONS:
Limited Seating Luncheon: Due to COVID19 and adhering to the Governor's plan for a Phased Reopening, the Luncheon will be opened up to a limited seating. Only register if you plan to attend in-person. ASCE recommend that all in-person registrants wear masks and practice social distancing.
PDH Process: We will track attendance using the email login for Webex and a PDH will still be offered for all of those in attendance.
---
Thank You To Our March 2021 Meeting Sponsors
Become a Sponsor!: Sponsorship Request Form
2021 Business Card Sponsors: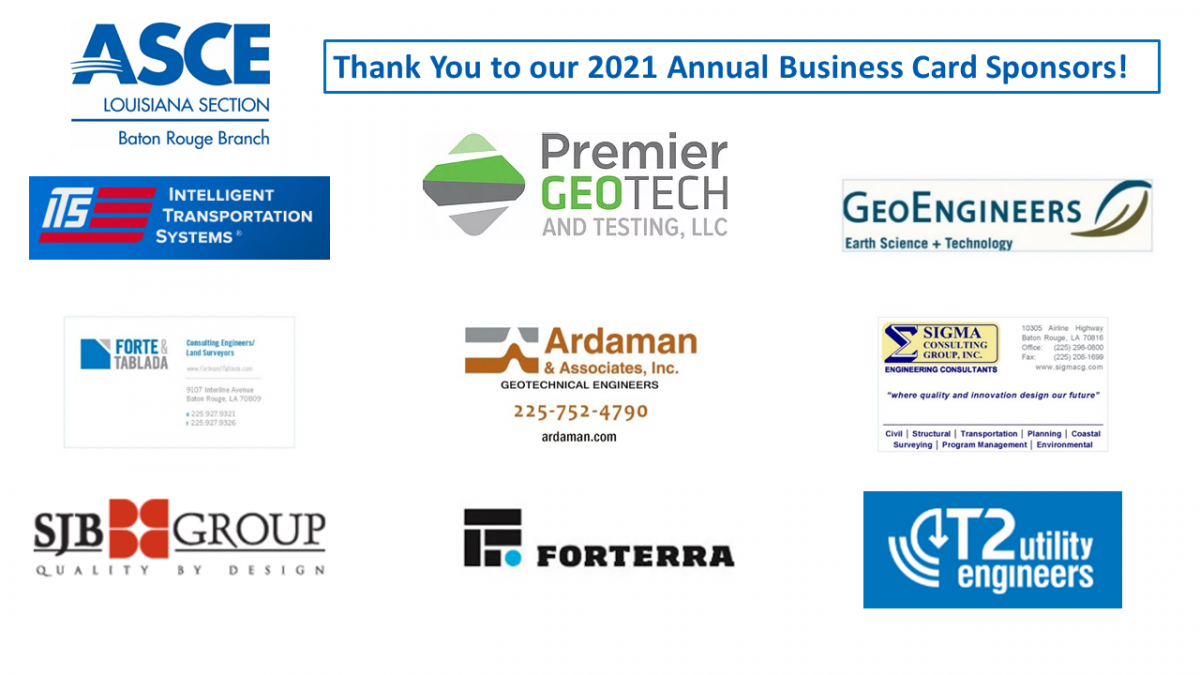 ---
Let us connect with you
If you are a current member of ASCE, you are already on our email list! However, if you are not recieving our emails or have not signed up with ASCE yet, please use the link below to get on our email list. We invite non-members as well as current members to our monthly luncheons and various other events throughout the year.