ASCE Baton Rouge Branch
"Bridging the Gap" February 2020
Bridging the Gap - February 12, 2020 Location: LSU Museum of Art, Shaw Center for the Arts, 3rd Floor. 100 Lafayette Street, Baton Rouge, LA 70801 Time: 6:00 pm -7:30 pm
Topic:
"Identifying and Cultivating Leaders"
Tony Arikol, P.E. - President, Professional Engineering Consultants Corporation
Kresten Brown, P.E. - Project Manager, Forte and Tablada, Inc.
Janet Evans, P.E., MBA - Vice President of Louisiana Operations, Volkert, Inc.
Our "Bridging the Gap" evening panel sessions offers an alternative to the traditional technical speakers at our ASCE Luncheon events. Previous topics have included the skills employers look for in new hires, the importance of networking and
best practices in managing work/life balance. Please join us at the 3rd Floor of the Shaw Center downtown!
Our February panel session will focus on what it means to be a leader and how to identify the emerging leaders in our field.
We have invited an awesome panel of speakers to share their insights, experiences, and expertise.
As with previous events, the panel discussion will be interactive and an informal setting. The event is

FREE

for all, and food and drink will be catered through Capital City Grill. Doors open at 5:30 PM, with an interactive panel discussion scheduled from 6:00 PM - 7:30 PM.
Our events are aimed at all professional levels, and we encourage all to attend!
1 PDH will be offered for all in attendance.
---
UPCOMING EVENTS
TBA
Become a Sponsor!: Sponsorship Request Form
2020 Business Card Sponsors: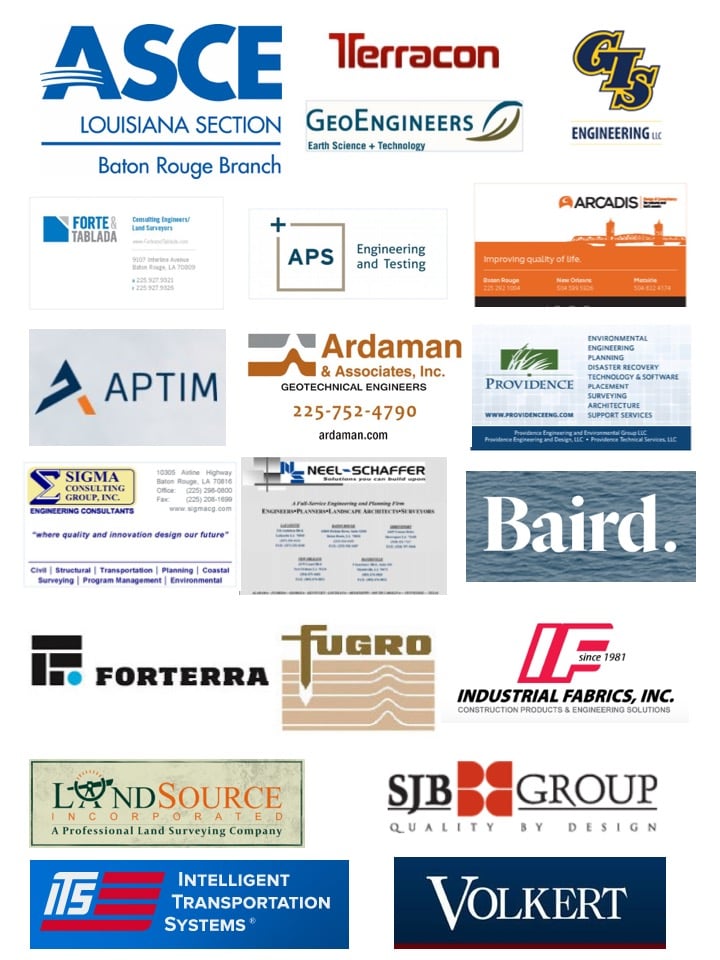 ---
Like us on Facebook!