BRANCH OFFICERS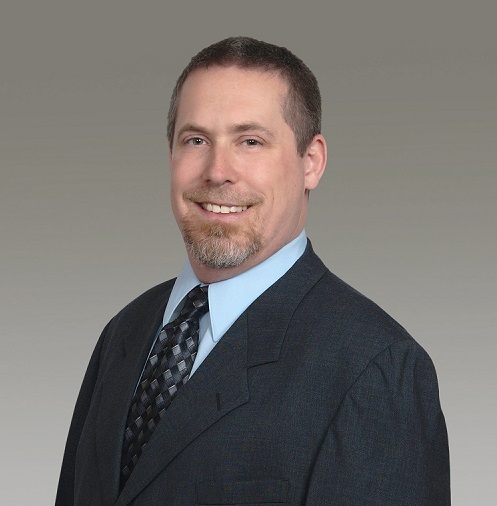 Greg Ehmke, P.E.
Past President
Greg is a licensed engineer in Illinois and Michigan with 18 years of engineering experience. He has 10 years of experience at Carl Walker, a division of WGI, where he currently serves as a Project Manager specializing in parking structures. He is a graduate of Kansas State University and the University of Wisconsin-Madison with BS and MS degrees in Civil Engineering, respectively. He currently lives in Kalamazoo with his wife and two boys, and spends his spare time riding anything with two wheels, home-brewing beer, and spending as much time as possible in the woods.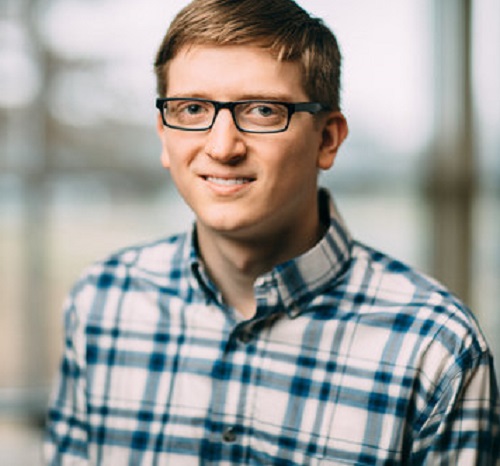 Spencer O'Dell, EIT
President
Spencer is a graduate of Western Michigan University, graduating magna cum laude with a bachelor's degree in Civil Engineering. Spencer joined AR Engineering as an intern in 2015 and was hired full-time in January of 2016 and is a remarkable addition to the team as an EIT. He is currently working on many different projects throughout Michigan and Indiana. Spencer is married and both he and his wife, Shannon, are active in their church and enjoy spending time camping and hiking.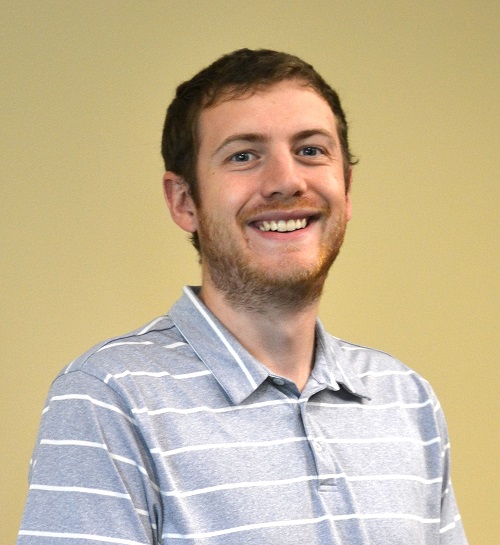 Thomas Palumbo, EIT
President-elect
Tom Palumbo is a 2016 graduate of WMU with a Bachelor's Degree in Civil Engineering. He currently works for Hurley & Stewart, LLC, where he performs design and inspection services for an array of commercial and municipal projects. Tom lives in Kalamazoo, with his wife Janie, where he enjoys spending his free time playing board games, hiking and mountain biking.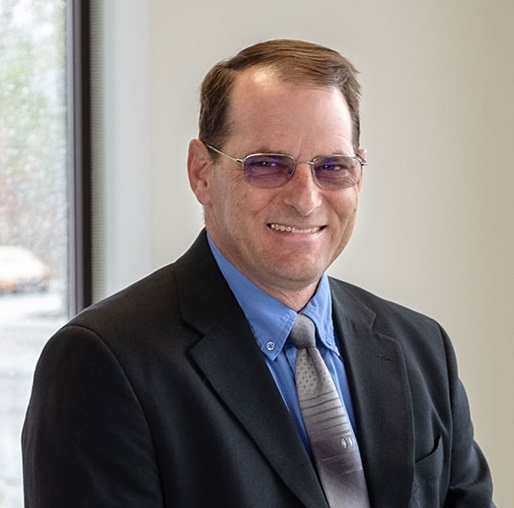 Frank Renaldi, P.E.
Vice President
An engineering veteran with over 30 years' experience, Frank currently works at Wightman as a Project Manager; a role in which he assists clients in selecting the most beneficial solutions to meet their municipal engineering, stormwater management, and road design needs. He has designed soil and groundwater remediation systems, street projects including the roundabout at Gull & Ransom near the Kalamazoo office, numerous plats, condominium developments, site plans, and municipal utility systems for water supply, storm water treatment and retention, and wastewater collection and treatment. He is one of the primary engineers for the SAW program and a point of contact for solving civil engineering challenges.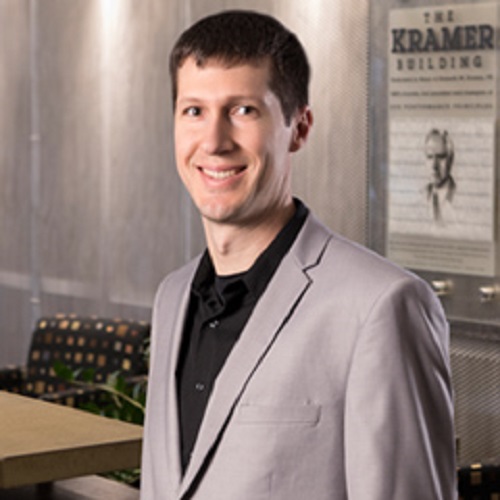 Jonathan Camburn, P.E.
Treasurer
Jon is a licensed engineer in both Michigan and Indiana with over 14 years' experience in the Civil Engineering industry. He has a knack for selecting the right personnel to produce efficient and effective results for his clients, and currently practices as project manager for SME's Kalamazoo office. He coordinates field engineering and scheduling for construction materials testing services (CMS) and provides recommendations for geotechnical projects, with experience in field construction monitoring of shallow and deep foundations. In his spare time Jon enjoys playing soccer, watching sports, woodworking and remodeling his home.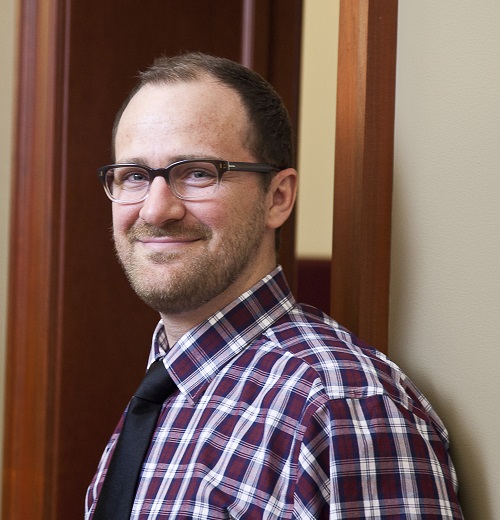 Noah Boyd, EIT
Secretary
Noah is a 2015 graduate of Western Michigan University with a BS Degree in Civil Engineering. He has over three years' experience at Byce & Associates, Inc. as a civil engineer, focused on site design for commercial, residential & industrial developments and recently accepted a position at Wightman intending to broaden his experience in the municipal field. Noah has worked on several unique projects in the southwestern Michigan region and is currently preparing to obtain his PE license in the spring of 2020. He resides in Plainwell, Michigan, with his two cats.
BOARD OF DIRECTORS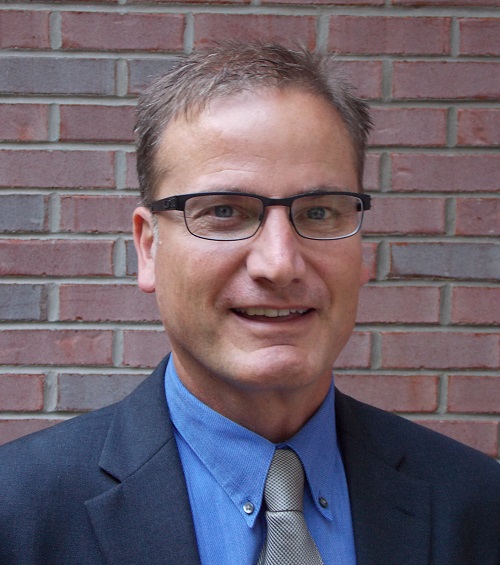 Thomas Palarz, P.E.
Branch Director
Tom Palarz is a principal and owner at Nehil Sivak Structural Engineers and is responsible for project management and design for the structural design of medical, educational and commercial structures. Tom graduated from Michigan Technological University in 1992 with a Bachelor of Science in Civil Engineering and is now a licensed engineer in eight states! He has held various positions on the ASCE board since 2001.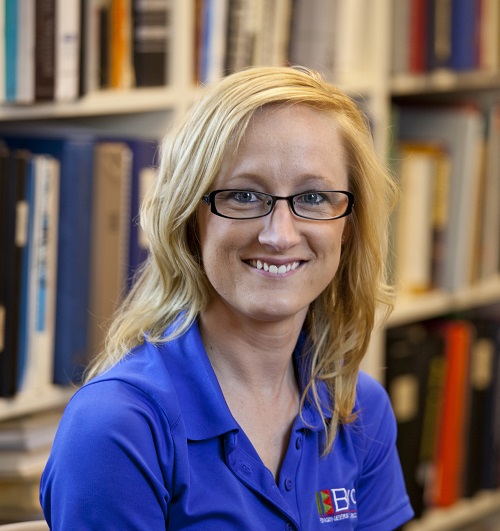 Danielle Rhodes
Branch Director
A native of the upper peninsula, Danielle joined the Southwest MI Civil Engineering industry in 2010 with a B.S. in Civil Engineering from Michigan Technological University. She has over eight years' experience in multifaceted civil engineering analysis, design and production working for Byce & Associates, Inc. on a wide array of unique project applications throughout Michigan.
Stephen Skalski, P.E.
Branch Director
Assistant City Engineer for the Water Resources Division of the City of Kalamazoo Public Services Department, Steve has over 17 years' experience in design and construction of roadways, bridges, box culverts, storm water, water and wastewater systems. He is skilled in project budgeting and estimating, licensed S-1 Water Distribution and D-2 Limited Treatment Operator for the State of Michigan.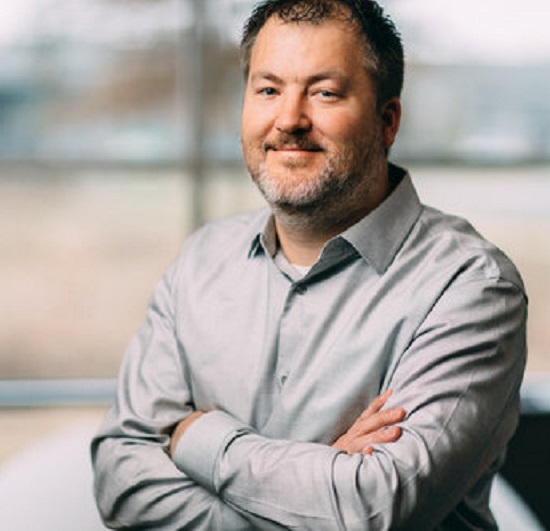 Andrew Rossell, P.E.
Branch Director, State Liaison
Owner of AR Engineering, Andrew is a graduate of Western Michigan University and has over seventeen years of civil engineering experience in a wide range of tribal, federal, municipal, commercial, residential and industrial development projects. He is particularly knowledgeable of storm water, zoning, and permitting guidelines throughout Michigan, Indiana and Ohio. Andrew is married with two cute little girls.
Richard Skalski
Branch Director, Life Member Liaison
A retired member of the Civil Engineering community of Southwest Michigan, Dick now appreciates spending his free time skiing and enjoying his grandchildren when he is not participating in one of his many volunteer roles in engineering related board positions throughout Southwest Michigan.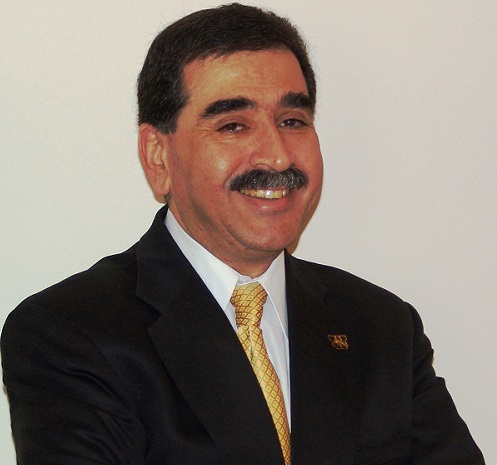 Osama Abudayyeh, PE
Branch Director, WMU Student Chapter Liaison
Osama is the Professor and Chair of the Civil and Construction Engineering programs at Western Michigan University (WMU) and Faculty Advisor of WMU's ASCE Student Chapter. He obtained his B.S. in Civil Engineering from Kuwait University in 1984, his M.S. in Civil Engineering from University of California in 1987 and his Ph.D in Civil Engineering from North Carolina State University in 1991. He has held various positions at WMU since 1996.
STUDENT CHAPTER ADVISORS
Carolyn Nauta
WMU ASCE Student Chapter President
A recipient of the 2019 Southwestern Michigan ASCE Branch Scholarship Award, Carolyn is a motivated Western Michigan University student with a promising future in the Civil Engineering industry. She is the active President of the WMU Student Chapter ASCE group and is currently interning at AR Engineering in Kalamazoo.