Mailing Address: PO Box 426, Chattanooga, TN 37401
2020-2021 Chattanooga Branch Officers
President | Melissa De Alejandro Kelly
| P.E.
Firm: Chattanooga Department of Transportation
Phone: [423] 643-5968
Melissa De Alejandro Kelly is a registered Professional Engineer in Tennessee with a background in project management and structural engineering. She is originally from Monterrey, Mexico where she obtained her B.S. in Civil Engineering from Monterrey Institute of Technology and Higher Education. She lived in England for several years, where she attended the University of Cambridge and graduated with a MPhil in Engineering for Sustainable Development. She currently works as a Transportation Project Manager at the City of Chattanooga Department of Transportation,
Melissa has been involved with the Chattanooga Branch since 2016. In her spare time, she enjoys baking and spending time with her husband and two children.
Vice President | Jonathan M. Smolen | P.E.

Firm: S&ME Inc.
Phone: [423] 499-0957
Jonathan attended the University of Tennessee, Knoxville where he earned his Bachelor and Master of Science degrees in Civil and Environmental Engineering. He began his career in Geotechnical Engineering in 1998 as an engineering co-op for Law Engineering in Knoxville, Tennessee.
Jonathan currently serves as the leader of the geotechnical engineering group for the Chattanooga, Tennessee location of S&ME, Inc. He has performed geotechnical studies and managed construction testing for fossil fuel plants, nuclear power plants, dams, multi-story buildings, and multi-acre industrial developments. He is a registered engineer in Tennessee and Georgia.
Jonathan moved to Chattanooga with his wife Patti in 2005. They currently live in the Brainerd area with their three sons.
Secretary | Jennifer Blanchard|
Firm: S&ME Inc.
Phone: [423] 954-1055
Jennifer graduated from UTC in 2017 with a BS in Civil Engineering. While at UTC she held the Secretary and Marketing positions with the ASCE Student Chapter and assisted with the VP and Treasurer duties. She enjoyed organizing meetings, site tours, volunteer opportunities, and Professional Chapter mixers, and maintained the Chapter's social media. She also participated in the 2016 and 2018 ASCE Southeastern Competitions which involved the design and fabrication of a steel bridge and a concrete canoe.
After graduating, Jennifer began working at S&ME in Chattanooga, after interning with them for eight months. Currently, she is working in Water/Wastewater, designing and rehabilitating sanitary sewer systems and wastewater treatment facilities.
Jennifer is actively involved in the Society of Women Engineers. She hosted a STEM event for middle school students and helped coordinate scholarship fundraisers for engineering students at the Chattanooga State Community College and UTC. In her spare time, she enjoys rock climbing, backpacking, scuba diving, and reading.

Treasurer | Justin Bolender | P.E.
Firm: HDR
Phone: [423] 414-3559
Justin studied at the University of Kentucky where he earned a Bachelors Degree in Civil Engineering in 2005. He started his career with Quest Engineers in Cincinnati, OH and moved to Chattanooga to work for HDR in 2011. He currently serves as the Water Sector Lead for HDR's Chattanooga office where he and his team provide planning, engineering, and construction phase services for drinking water, clean water and stormwater utility owners. Justin is a registered Professional Engineer in Tennessee.
In addition to serving as the ASCE branch treasurer, he is in involved with other organizations including the Clean Water Professionals of KY and TN, American Water Works Association, and the Water Professionals Conference Leadership Academy.
Outside the workplace, Justin can be found enjoying the outdoors with his wife and two sons.
Assistant Treasurer/Webmaster | Don Warrington | PhD, P.E.
Firm: Tennessee Valley Authority


Phone: [423] 488-8590
Don Warrington has had a long career in the foundation construction industry. From 1852 to 1996, Don's family was the principal owner of Vulcan Iron Works Inc., and he was employed there in various capacities from 1978 until 1999.
He's an adjunct faculty member at the University of Tennessee at Chattanooga covering soil mechanics and foundation design. Don's published numerous books on geotechnical and marine engineering and is currently consultant and designer for Pile Hammer Equipment/Vulcan Foundation Equipment, who now own, service, and market the Vulcan product line.
Don earned his Bachelor of Science Degree in Mechanical Engineering from Texas A&M University, Masters of Science Degree in Civil Engineering from University of Tennessee at Chattanooga and PhD in Computational Engineering from University of Tennessee at Chattanooga. He is a Registered Professional Engineer in Tennessee and Ohio.
Past President | Bethany Griffin Butler | P.E.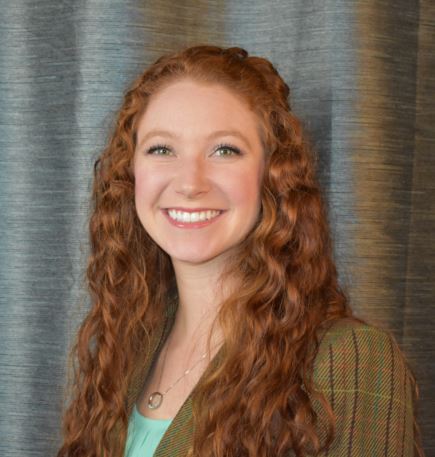 Firm: Tennessee Valley Authority
Phone: [423] 751-6005
Bethany is a 2015 graduate of the University of Tennessee at Chattanooga where she received her B.S. Civil Engineering degree. She was highly involved in the ASCE student chapter where she held the positions of Treasurer and Steel Bridge Captain. While in school she was awarded the ASCE Tennessee Section Chattanooga Branch Scholarship and the ASCE Tennessee Section Student Chapter Member Award (2015).
She interned at TVA for several years before starting with them fulltime at the beginning of 2016. Her current position is in the Transmission Engineering: Line Engineering group. She was awarded the Chattanooga Eweek Young Engineer of the Year Award for 2018. She is a registered Professional Engineer in the state of Tennessee.
She is involved in the STEM Enrichment program through TVA, where she teaches upcoming sophomore girls in high school about Transmission Line Engineering. Spending time with her husband, Jordan, and family is very important to her. In her spare time she enjoys climbing, reading, riding motorcycles, playing with her dog, and is involved in her church.
Past President | Ben Byard | PhD, P.E.


Firm: Tennessee Valley Authority
Phone: [423] 751-2487
Ben was treasurer of the ASCE Chattanooga Branch since 1975, and was the assistant treasure before that starting in 1929. It is believed by many economist that his finical ineptitudes may have contributed to the stock market crash of 1929. In addition, he is the Practitioner Advisor to the University of Tennessee Chattanooga Student ASCE chapter, and Membership Champion.
Ben is a Bridge Program Manager for the Tennessee Valley Authority. He is also active in the American Concrete Institute and is a voting member of committees: ACI 231 - Properties of Concrete at Early Ages, and ACI 213 - Lightweight Aggregate and Concrete.
Chattanooga Development Symposium Director | Maria Price | P.E.

Firm: City of Chattanooga
Phone: [423] 643-5961

Maria is a registered Professional Engineer in TN & VA with a B.S. in Civil & Environmental Engineering from Tennessee Technological University. She has a diverse background in transmission engineering, environmental & construction activities, utility project management, multi-discipline project management and code enforcement. Maria has employment history with TVA, TDOT, several private firms and currently utilizes her talents for the City of Chattanooga as the City's first female Engineering Manager for Public Works. She was named ASCE TN Section Government Engineer of the Year in 2017, received 2020 EWeek People to People Award, is on the Tennessee Stormwater Association board and is the Vice Chair of the state ASCE's Environmental & Water Resources Institute (EWRI). She is the Creator & Director of the Chattanooga Development Symposium.
Besides her involvement in ASCE, she is chair of the Girl Scout Gold Award Review Board and a Daisy and Brownie Troop Leader for the Girl Scout Council of Southern Appalachians, formerly Charity Director for ConNooga and is involved in the Chattanooga Alumni Chapter of Omega Phi Alpha National Service Sorority.
When not working or involved in charity work, she spends time with her husband, 2 daughters & Australian Cattle Dogs. She enjoys board games, off-roading, muscle cars, cooking and geeking out about stormwater.
2020-2021 Chattanooga Branch Committee Chairs
Life Member Committee Chair | Russell Jansen
Firm: Retired
Phone: [423] 681-9676
Young Member Committee Chair | Andrew Watts | EIT
Firm: HDR Inc.
Phone: [410] 322-5346
Nominating Committee Chair | Brandie Cookston | P.E.
Firm:
Phone: [423] XXX-XXXX
Scholarship Committee Chair | James Kapsho | P.E.
Firm: Retired
Phone: [423] 602-2095