1st Place - Caleb Aaron Hill (on left) is presented his scholarship by branch member Lloyd Young, PE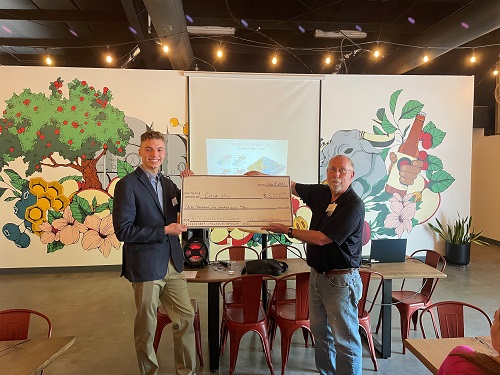 Runner Up - William Otto Adermann (on right) is presented is scholarship by Vice President Adam Priest, PE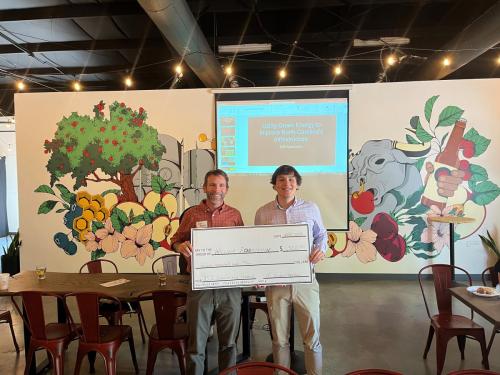 2022 Scholarship
- Congratulations to Claire Sorenson and Jacob Stasiewicz
2021 Scholarship
- Congratulations to Noah Clark and Jacob Stasiewicz
2020 Scholarship - Congratulations Bethanie Deveau and Shea Cirillo!
2019 Scholarship - Congratulations Marilyn Uriarte-Ayala!
2019 Project of the Year - McKim & Creed - Riverlights
The 2019 ASCE Project of the Year was awarded to McKim and Creed for their Civil Engineering services performed at the Riverlights Community in Wilmington, NC.  Their services demonstrated ASCE's mission of advancing the civil engineering profession and serving the public good by advancing technology, improving public infrastructure, and being environmentally responsible. Click here to see McKim & Creed's
project submitted
and click here for our
award letter
.  Congratulations to McKim and Creed for their valued work within our community.  Below picture is our past President, Justin Gibson (on left) presenting the award.  Accepting the award (from left to right):  Nick Cassala, VP of Operations Riverlights, Richard Collier, PE of McKim & Creed, Kathryn Espinoza of McKim & Creed, and Emily McArthur of McKim & Creed.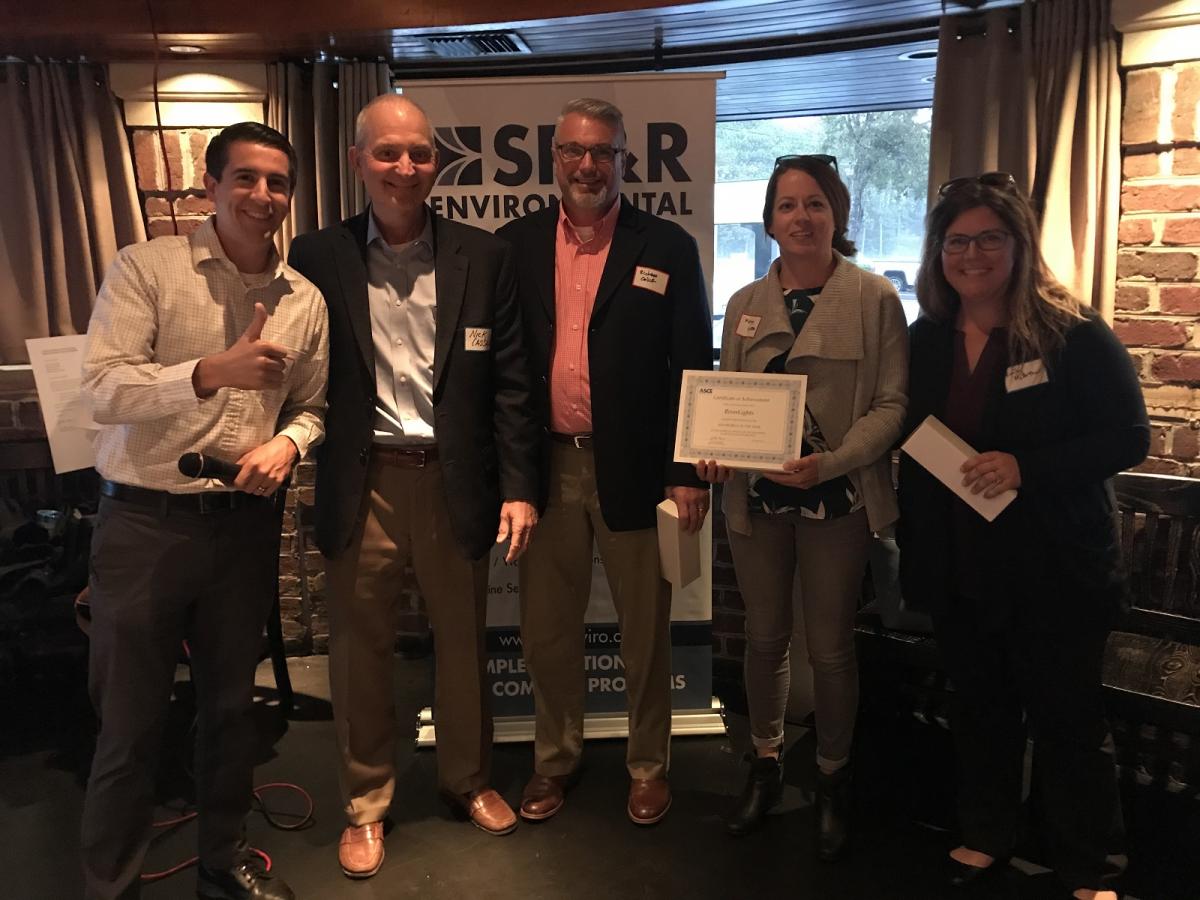 2018 Scholarship - Congratulations Daniela Ivonne Garcia-Garcia!