The February 2019 Ready, Set, Create activity was to create water filters. First, we made simulated polluted water by putting in different things that would pollute the water - we learned that each of us is responsible for pollution. It isn't something we can blame on somebody else!
Then we made filters to see what would clean the water best.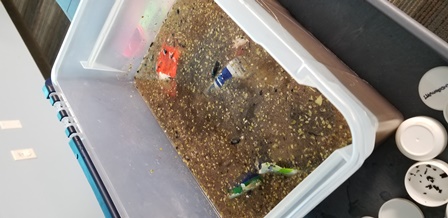 Here's our simulated South Platte polluted water. Would you swim in this water? Yuck!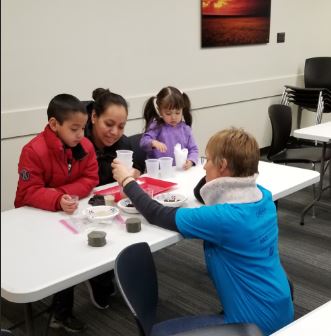 Two children, their mother, and ASCE volunteer Lisa Denke assemble a filter. The filters consisted of plastic cups with holes in the bottom for water to drain through, and the filter media was placed in the cups. A cup without holes was put as the bottom cup. Several cups with different filter media were stacked together, and the simulated polluted water was poured through the filter. We were successful in cleaning the water!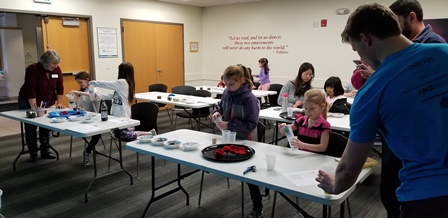 Librarian Judi Koch, left, and ASCE student volunteer Kendall, (right, in teal shirt) help children and their parents assemble filters. Our engineers are keenly engaged!