ASCE Fall 2020 PE Review Course - Online
The Southern Section (Colorado Springs) is hosting their PE Review Course again. Here's the information:
ASCE Southern Colorado Branch invites you to participate in our Fall PE Review Course. The webinars are taught by expert instructors with almost 2 decades of experience preparing engineers to pass the PE Civil Exam. The course is held from July 28th - September 28th. All registrants will gain access to recorded material to review at your own pace. The course costs $200 for ASCE members or $300 for non-ASCE members. Once we have at least 10 people registered we will buy the course and send out an email to all registrants. If we don't hit a minimum of 10 registrants we will refund everyone their money.
If you have any questions about the course, contact Nathan Hukkanen of the ASCE Southern Colorado Branch at youngmember@asce-scbranch.org.
Best of luck to all the Fall 2020 PE exam takers!
Meetings
Like many organizations, our meetings are on hold until the coronavirus pandemic eases up.

When we start up again, we have the following that we are planning on. We are always interested in ideas for meetings! You can send the ideas to lldenke@earthlink.net.

TBD - Tour of Drake Water Reclamation Plant, Fort Collins

TBD - Joint meeting with Colorado Section - Student Awards - Denver or Lakewood

After May, we will break for the summer and resume in October.
---
Social Media Pages!
Here are links to the social media pages for Northern Colorado Branch ASCE! Find us on Facebook, Twitter and Instagram!
---
Ready, Set, Create!
With some local kids at the High Plains Library in Greeley, we learned about cleaning up polluted water, and built our own filters. Our favorite librarian, Judi Koch, had lots of materials like sand, coconut fiber, and activated carbon to try. Check out our filters here:
We had a great time at the High Plains Library building bridges too! Check out these structures!
---
---

Thank you to Victor Sam for this great shot from the CSU Engines Lab tour!
The Engines Lab is in the old CSU Powerplant Building. Research is ongoing into engine efficiency, as well as other forms of combustion, such as cook stoves for developing countries. Along with the lab, the building houses a business incubator with offices for start-ups.
---
Thank you to our Branch Meeting Sponsors!
March, 2020: CTL Thompson

February, 2020: Stantec

January, 2020: Garney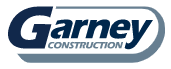 November, 2019: Anderson Consulting Engineers

October, 2019: Ditesco

May 2019:
March 2019: Merrick

February 2019: CTL Thompson

January 2019: IGS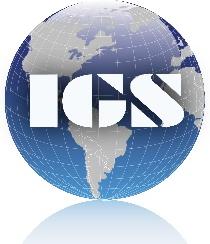 November 2018: Martin Marietta

October 2018: NCB ASCE
May 2018: CTL Thompson

March 2018: TetraTech

February 2018: BT Construction

January 2018: Profile Products

November 2017: ditesco

October 2017: UAS Colorado and Wohnrade Civil Engineers
---
​
Announcements
WYDOT Project Engineer Opening
ENEG10-10249-Project Engineer-Cheyenne
WYDOT is looking for a PE Project Engineer. You need a PE, and need to get a Wyoming PE within 6 months of hire.
The purpose of this position is to utilize engineering judgment and aviation industry knowledge to manage and/or provide oversight of aviation related civil projects in order to support safe and effective aviation infrastructure statewide, ensure appropriate and effective expenditure of public funds, and sustain the best value for the public investment.
Please see WYDOT's page for this opening which is open until filled: Click here