Officers of the West Tennessee Branch

President | Katie Bowman, M.S, P.E.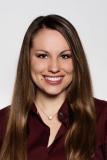 Firm: University of Memphis
Phone: 

Katie Bowman graduated from California State University Fresno in 2015 with a Bachelor of Science in Civil Engineering at the age of twenty-one. After graduating, she relocated to Santa Barbara, CA, to begin her career at Stantec, a civil engineering firm. At Stantec, responsibilities included land development and structural design under the supervision of a Principal Engineer.  In September 2018, Katie became an employee at Kimley Horn and Associates in Memphis, TN. This young woman led land development projects at Kimley Horn, as well as being one of the main design engineers on her team. She has technical experience in Arkansas, California, Tennessee, and Mississippi regions. Katie is a licensed professional engineer in the states of Arkansas and Tennessee. Katie started graduate school at the University of Memphis in the spring of 2019, studying Civil Engineering. In the spring of 2020, Katie became an employee at the University of Memphis as a Graduate Research Assistant. Katie graduated with her master's degree in Civil Engineering at the University of Memphis in the May of 2021. In the spring of 2021, she began her PhD program at the University of Memphis studying Civil Engineering and continues to be a Graduate Research Assistant for the university. At the University of Memphis, experience includes serving as lead graduate assistant for the West TN STEM Hub (including managing undergraduate students, liaising with education and community partners, and overseeing the ambassador training program), developing independent transportation research, assisting on a variety of federally funded projects, and supporting activities of the Southeast Transportation Workforce Center.
---
 Past President | Evan Boulanger, P.E.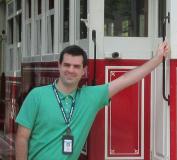 Firm: City of Memphis Division of Engineering
Phone: (901) 636-6700
Evan is a lifelong Memphian who graduated from Christian Brothers University in 2014 with a BS in Civil Engineering. He is currently a Senior Drainage Design Engineer with the City of Memphis and has worked with the City for over 8 years. His roles include the management of stormwater capital improvement projects as well as managing the City's Drainage Masterplan Study program. Prior to his current position, he had a brief stint with the City of Lakeland as the city's stormwater coordinator as well as an internship with CEC. He passed his professional engineering exam in 2019 and is a registered engineer in the State of Tennessee. Evan has been involved with ASCE since college where he served as the CBU student chapter webmaster all 4 years and chapter secretary for 2 years. He has been on the ASCE West Tennessee Branch board since 2013 when he was elected as a board member until he was elected in 2019 as the secretary, 2020 as vice president, and 2021 as president. He is currently serving as the Tennessee Section president. He has also been involved with the Branch's younger member group, "volunteering" as the group's president in 2017 but still assists the group when needed (he's currently the treasurer for the group). In his spare time, Evan enjoys being outside: mainly hiking whether it's in the mountains of East Tennessee or closer to home in other areas of the Mid South, as well as biking or walking near his home in Downtown Memphis. He is also currently spending much of his remaining time obtaining a Masters in Engineering Management at the University of Memphis with an expected graduation date of 2024.
---
Vice President | Bryan Dorsey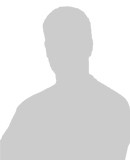 Firm: Intertek-PSI
Phone: (901) 395-4143
Bryan is originally from Marion Arkansas. He attended the University of Memphis and graduated with a Bachelor of Science in Civil Engineering in 2015. During his time at the University, he interned as an engineering field inspector for PSI. After graduation, Bryan began his career in Geotechnical engineering and Material testing with PSI as a project manager. Bryan is currently the department manager for construction services group with PSI. He oversees the material testing and QA/QC program for several construction projects here in the Memphis area. 
---
Secretary | Emily Harrell, P.E.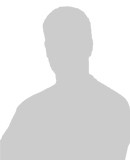 Firm: City of Lakeland
Phone: (901) 867-2717

Emily is the current secretary for the ASCE West TN Branch
---
Treasurer | Roger Meier, Ph.D., P.E.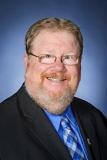 Firm: University of Memphis
Phone: (901) 678-3284
Roger has been a professor in the Department of Civil Engineering at The University of Memphis since 1995. Before that, he spent 12 years working as a Research Civil Engineer at the U.S. Army Engineer Waterways Experiment Station in Vicksburg, MS. Originally from New Jersey, Roger grew up busting concrete cylinders for his father's construction materials testing firm. He received a B.S. in Civil Engineering from Virginia Tech, M.S. in Civil Engineering from University of Colorado at Boulder, and Ph.D. in Civil Engineering from Georgia Tech. He met his wife, Ann (a native of South Pittsburg, TN), while at Georgia Tech. Roger served as the ASCE West Tennessee Branch President way back in 1998 and has remained part of the branch as a board member and the treasurer ever since. He has also been the ASCE Student Chapter Faculty Advisor at The University of Memphis since 1997.
---
Webmaster/Social Media | Gene McGinnis, P.E.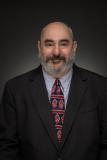 Firm: Christian Brothers University
Phone: (901) 674-3082
Gene has been a professor in the Department of Civil and Environmental Engineering since 1988.  Before that, he worked for three civil engineering consulting firms in Memphis.  He began his teaching career in the Department of Engineering Technology and the Department of Civil Engineering at the University of Memphis.  Gene received his Bachelor of Science degree in Civil Engineering in 1979 and his Master of Science degree in Civil Engineering in 1982 from the University of Memphis.  He served as President of the American Society of Civil Engineers West Tennessee Branch in 2018 – 2019.  He has served as a Director on the board for many years.  He served as the Christian Brothers University ASCE Student Chapter for twenty years.  In college, he served as the Treasurer for the ASCE Student Chapter at The University of Memphis.  Gene has three sons all of whom graduated from Christian Brothers University with degrees in Electrical Engineering and Computer Science