2019 - 2020 Meetings
We have the following scheduled for the 2019 - 2020 dinner meetings.
Meetings are from 6:00 - 8:45 p.m. MST
November 14, 2020 - (with CSU Student Section) - Greg Koch, Brian Smith, and Clark Kephart from Anderson Consulting Engineers - Poudre River White Water Park. Cherokee Park Ballroom, CSU Lory Student Center

January 16, 2020 - Inter States Water Compact – Kyle Whittaker from Northern Colorado Water Conservancy District – Location TBD

February – TBD

March – City of Loveland - COL BNR/Digester Improvement Project

May – TBD
---
Timber Grading Workshop
A Timber Grading Workshop, sponsored by the Timber Frame Engineering Council and the Timber Framers Guild, will be held October 24 through 26, 2019, in Lafayette. The contact for the course is Dick Schmidt, PhD, P.E. His email is dick@ftet.com, office phone number 307-460-4342.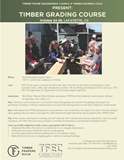 ---
Social Media Pages!
Here are links to the social media pages for Northern Colorado Branch ASCE! Find us on Facebook, Twitter and Instagram!
---
Golf Tournament
The date for the CSU Student Section Golf Tournament has been set - save the date! Saturday, October 12, 2019!
The thumbnail below will download a pdf file to your computer. Depending on how your computer is set up, it may open in your browser, or go to your Downloads folder. It may appear at the bottom of your screen.

---
Engineers Week Proclamation
ASCE participates in Engineer's Week each year. 2019's activities included proclamations by local cities. Mayor Wade Troxell is a mechanical engineer, and signed the proclamation for Fort Collins, and ASCE Northern Branch President Jill Burrell accepted the Proclamation on behalf of ASCE.

---
Ready, Set, Create!
In February, 2019, we learned about cleaning up polluted water, and built our own filters. Our favorite librarian, Judi Koch, had lots of materials like sand, coconut fiber, and activated carbon to try. Check out our filters here:
We had a great time at the High Plains Library building bridges with grade schoolers in November, 2018! Check out these structures!
---
Colorado Section Meetings (in Denver)
---
---

Thank you to Victor Sam for this great shot from the CSU Engines Lab tour!
The Engines Lab is in the old CSU Powerplant Building. Research is ongoing into engine efficiency, as well as other forms of combustion, such as cook stoves for developing countries. Along with the lab, the building houses a business incubator with offices for start-ups.
---
Thank you to our Branch Meeting Sponsors!
March 2019: Merrick

February 2019: CTL Thompson

January 2019: IGS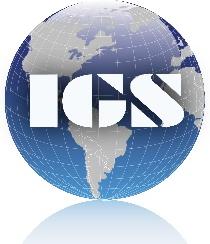 November 2018: Martin Marietta

October 2018: NCB ASCE
May 2018: CTL Thompson

March 2018: TetraTech

February 2018: BT Construction

January 2018: Profile Products

November 2017: ditesco

October 2017: UAS Colorado and Wohnrade Civil Engineers
---
​
Announcements
WYDOT Project Engineer Opening
ENEG10-10249-Project Engineer-Cheyenne
WYDOT is looking for a PE Project Engineer. You need a PE, and need to get a Wyoming PE within 6 months of hire.
The purpose of this position is to utilize engineering judgment and aviation industry knowledge to manage and/or provide oversight of aviation related civil projects in order to support safe and effective aviation infrastructure statewide, ensure appropriate and effective expenditure of public funds, and sustain the best value for the public investment.
Please see WYDOT's page for this opening which is open until filled: Click here