Ready, Set, Create!
In February, 2019, we learned about cleaning up polluted water, and built our own filters. Our favorite librarian, Judi Koch, had lots of materials like sand, coconut fiber, and activated carbon to try. Check out our filters here:
We had a great time at the High Plains Library building bridges with grade schoolers in November, 2018! Check out these structures!
---
Colorado Section Meetings (in Denver)
---
---

Thank you to Victor Sam for this great shot from the CSU Engines Lab tour!
The Engines Lab is in the old CSU Powerplant Building. Research is ongoing into engine efficiency, as well as other forms of combustion, such as cook stoves for developing countries. Along with the lab, the building houses a business incubator with offices for start-ups.
---
Thank you to our Branch Meeting Sponsors!
March 2019: Merrick

February 2019: CTL Thompson

January 2019: IGS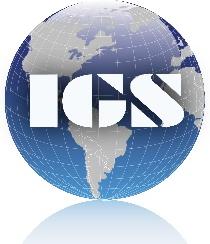 November 2018: Martin Marietta

October 2018: NCB ASCE
May 2018: CTL Thompson

March 2018: TetraTech

February 2018: BT Construction

January 2018: Profile Products

November 2017: ditesco

October 2017: UAS Colorado and Wohnrade Civil Engineers
---
​
Announcements
Job Opening: City of Greeley Stormwater Manager
The City's Stormwater Utility is one of nine divisions of the Public Works Department. The Stormwater group consists of ten employees including engineers, engineering technicians, and a stormwater quality administrator, asset manager, and floodplain administrator. The budget for Stormwater Utility Division in 2019 will be $6.4 million and there are over $200 million of identified current needs with an annual capital program of approximately $5 million.
The ideal candidate would possess:
7-10 years related experience;
2+ years of demonstrated effective supervisory/management experience of a team;
BS degree in Civil Engineering or related field desired; a combination of education/experience considered;
Proven communication skills to work effectively with City officials, board members, contractors, property owners, federal agencies and the general public;
Understanding of storm water infrastructure design and management;
Knowledge of all facets of floodplain management;
Knowledge of advanced principles and practices of municipal budget preparation and administration;
Ability to effectively communicate in writing, in person, one-on-one and in group settings;
A current Professional Engineer (PE) is preferred;
Certified Floodplain Manager Certification is also preferred, or will be expected to be earned within 1 year after hire.
Please click here to apply: https://www.governmentjobs.com/careers/greeley/jobs/2250886/stormwater-manager
WYDOT Aviation Project Engineer Job Opening
ENEG10-09333-Aviation Project Engineer-Cheyenne
Posted on Northern Colorado ASCE 12/13/18, job is open until filled.
The Wyoming Department of Transportation (WYDOT) is an agency committed to providing a safe, high quality, and efficient transportation system for the State of Wyoming.
We now seek a full-time Aviation Project Engineer located in Cheyenne, Wyoming. The purpose of this position is to utilize engineering judgment and aviation industry knowledge to manage and/or provide oversight of aviation related projects in order to support safe and effective aviation infrastructure statewide, ensure appropriate and effective expenditure of public funds, and sustain the best value for the public investment.
For a longer description and the link to apply, please click here.
City of Fort Collins Civil Engineer III
POSITION TITLE: Civil Engineer III (Full-Time Regular) (Classified)
REQUISITION #: req1827
DEPARTMENT: Water Utilities Engineering
LOCATION: UTILITIES SERVICE CTR - BLDG A
BENEFIT CATEGORY: Classified (Non-CBU)
EMPLOYMENT TYPE: Full-Time Regular
ANNUAL SALARY RANGE: $74,118.00 - 123,530.00 (Salaries are paid biweekly)
SELECTION PROCESS: Application deadline is 3:00 p.m. MT on 2/1/2019.
You will receive an email acknowledgment when you have successfully submitted an application. Your completed application will be forwarded to the hiring manager. You will be notified if you are selected for further testing or interviews. Please keep your contact information up-to-date. The status of your application will be updated in your applicant profile. Post-offer background check, motor vehicle report, and drug test required.
For more information and to apply, click here.