Colorado Section Meetings (in Denver)
---
---

Thank you to Victor Sam for this great shot from the CSU Engines Lab tour!
The Engines Lab is in the old CSU Powerplant Building. Research is ongoing into engine efficiency, as well as other forms of combustion, such as cook stoves for developing countries. Along with the lab, the building houses a business incubator with offices for start-ups.
---
Thank you to our Branch Meeting Sponsors!
March 2018: TetraTech

February 2018: BT Construction

January 2018: Profile Products

November 2017: ditesco

October 2017: UAS Colorado and Wohnrade Civil Engineers
---
​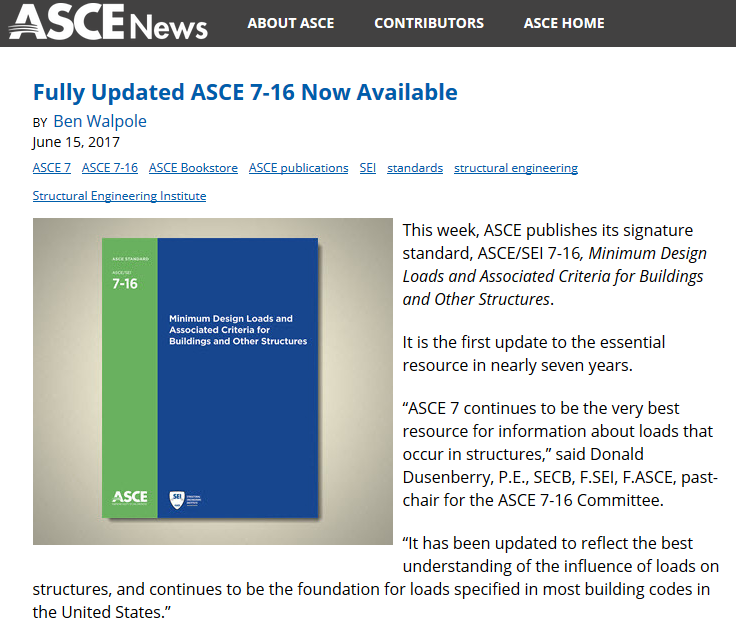 READ THE ARTICLE | ORDER ASCE 7
Announcements
Region 7 Newsletter
A new issue of the Region 7 Newsletter is available, featuring articles on sustainability, the student GeoWall competition, dates of upcoming conferences, Society Award winners, and more!
Photos from May, 2018 Student Awards, Lithos Engineering Tunnels
We had a great presentation and exciting student awards at our May, 2018 meeting. Thanks to Robert Moore of Merrick for the photos!
Our presenter was Robin Dornfest, R.G., of Lithos Engineering. Robin stepped in at the last minute for our scheduled presenter, who could not be there. He presented on a tunnelling project with multiple challenges.